The Canadore College Foundation exists to provide leadership in meeting the long-term development and fundraising objectives established by the Canadore College Board of Governors to benefit students, programs and applied research at Canadore College.
---
Foundation Board Chair's Message
On behalf of the dedicated volunteers of the Canadore College Foundation Board, thank you for the incredible difference you are making at Canadore.
We have two roles as the Foundation: first, we provide development and fundraising advice and support to the College; secondly, we oversee the governance of the College's endowments, financial donations and other gifted assets in a way that best benefits students, services, programs and applied research. We hope our work will inspire you to invest in our students.
We are so grateful to our alumni, friends, internal community members, and the numerous corporations and organizations that support the Foundation's mission. By helping give the gift of education to Canadore College students, our donors literally transform lives. The financial assistance we provide encourages students to pursue their dreams of postsecondary education by either recognizing achievement, or by affording the opportunity to students who, due to financial limitations, may not otherwise be able to attend college. Each year, donor-supported bursaries and awards are given to close to 300 students; many of whom work full-time to support their families while completing their programs, are single parents attending college with the hope of making life better for their children, or are the first in their families to graduate from college. These capable and talented individuals go on to provide a positive impact in our community, our province and far beyond.
Thank you again for investing in our students and, by doing so, investing in our future.
Kirk Kelusky
Chair, Canadore College Foundation
---
President's Message

Your ongoing engagement and support enables the College to continue moving forward as a leader in the province, modelling the interconnectedness of innovation, student success, academic and applied learning excellence, sustainability, and connection to community. We are deeply grateful for your generosity and partnership.
My wife Virginia and I first met as students at Canadore. As such, Canadore has always been important to us, and we have enjoyed being active supporters in the College's growth over the years. Many years prior to serving as President at the College, I volunteered as President of the Alumni Board and also worked here as Registrar. I remain motivated by Canadore's determination to make a positive impact on the lives of students, as well as on our community, our province and our country by increasing enrolment, modifying programs to meet employer needs, and adopting new technologies and innovative approaches to education.
Philanthropic support is critical to our success. The province of Ontario, which currently provides just over 40% of Canadore's annual budget, is simply unable to adequately fuel this important work. But with a wonderfully collaborative spirit, our supporters continue to partner with the College to push innovation to the next level, while also pursuing their own philanthropic passions. Thank you.
George Burton
President and CEO Canadore College
Board of Directors
Kirk Kelusky, Chair
William Ferguson, Vice Chair
Michael Aniballi
George Burton
Rick Evans
Kayvan Rouhani
Dave Saad
Matt Shank
Todd Wilcox
Resources
Ginette Cazabon, Secretary
Carrie Dokis, Development and Volunteer Leader
Brad Gavan, Executive Director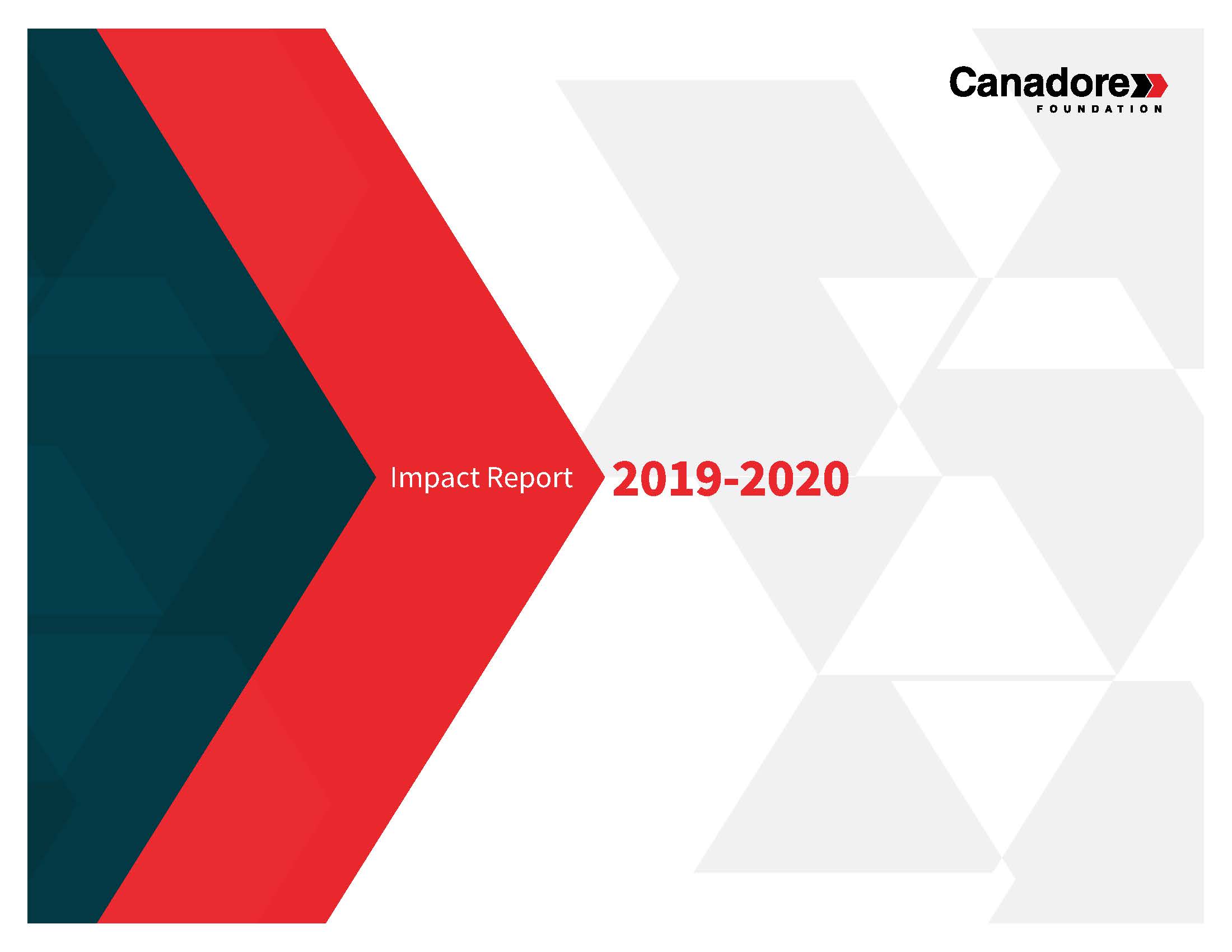 Carrie Dokis
Development and Volunteer Officer, Foundation and Office of Corporate, Community and Alumni Partnership
705.474.7600 ext. 5147
Cell 705.471.9678
carrie.dokis@canadorecollege.ca