Student Health Insurance Plan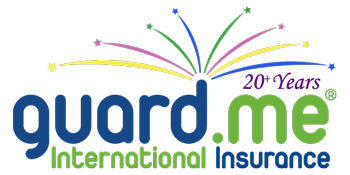 All full-time students who have paid the extended health plan fee are automatically enrolled in the guard.me Extended Health Plan@Canadore.

Registered full-time students are automatically enrolled in the health plan effective September 1 or January 1, depending on which semester you begin your studies.

If you withdraw from all classes and thereby are no longer a student of Canadore College, the Health Plan will no longer cover you effective immediately upon your withdrawal date.

September Start students have until September 30th to select their plan.
January Start students have until January 30th to select their plan.
The website also provides important information on how to submit and monitor your claims, manage your account, and many other useful features. If you wish to select an alternate plan, add dependents or opt-out of the health plan, you must do so prior to the deadline date.
Domestic Plan Details:

If you are an international student attending Canadore College, please refer directly to www.guard.me/canadoreinternational for details on how to access your policy information and access your account.
Quarantine Student Connection
The Quarantine Student Connection by guard.meCARES is a professionally monitored, weekly student support group available through videoconferencing for students in quarantine. This service is available for inbound students arriving for the fall term of 2020. Broken down by province, students can register for a group session held weekly (morning or afternoon) during the duration of their quarantine. Monitored by a mental health professional, students lead the 30-minute session, sharing experiences, coping strategies, and educating each other on ways to improve their overall health and wellness. Through these weekly support groups, the students will gain the mental health benefits from virtual "check-ups" and staying socially connected. All sessions are in English.
To see the schedule for The Quarantine Student Connection and access this service, please click here.
Important Info
Download the iCent app today
The iCent app (through your Guard.Me Health Plan) lets you access your health plan and file claims while having access to lots of great Canadore information!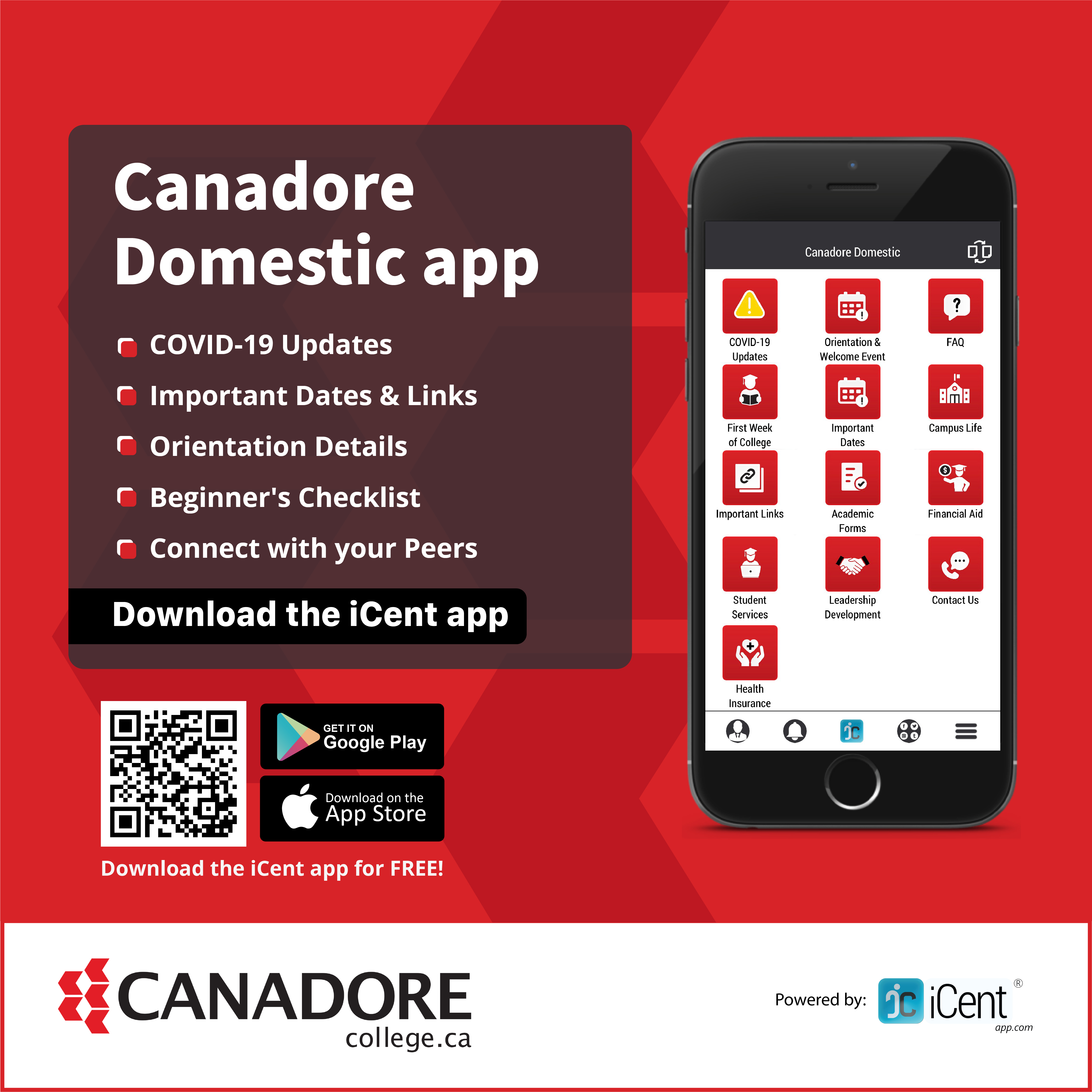 Canadore Student Emergency Food Banks
Commerce Court Campus: E101
Aviation Campus: Y237
College Drive Campus: G223, The Welcome Centre
You should know
- Canadore students must show a valid student card when accessing the food bank.
- Students are limited to 1 bag per week, with a maximum of 3 visits.
- Student Success Services is available to discuss individual situations.
- Community resources are available here.