Red Dress Art Installation
Supporting Remembrance and Reconciliation
Monday, October 4, 2021
The Village, Flex Room
10:00am – Opening/Introduction of Installation and Guest Artist
10:05am – Guest Artist Thaila Sarazin: Introduction of Red Dress installation and Explanation of Red Dress Day and its meaning
10:45am – Honour Song/Healing Song with Dancer(s) (5 minutes)
11:00am to 2:00pm – Open Space for visitors to view the Red Dress Installation.

There will be a livestream of the event beginning at 10am: https://vimeo.com/event/1341440
---
Also recognized as Orange Shirt Day, September 30 is now known nationwide as the National Day of Truth and Reconciliation. This day calls on all Canadians to remember the history of Residential Schools, including the intergenerational impacts of its legacy on Indigenous Peoples.
The National Day of Truth and Reconciliation is the outcome of federal Bill C-5. The statutory holiday is in response to the Call to Action 80 of the Truth and Reconciliation Commission. The day honours the lives lost, survivors, and their families and urges all residents of Canada to learn and reflect on reconciliation and the path forward.
For the last 5 years, Canadore College has recognized Orange Shirt Day, a legacy of the St. Joseph Mission (SJM) Residential School (1891-1981) Commemoration Project, started in 2013. The significance of the orange shirt emerged from Phyllis (Jack) Webstad, a spokesperson for the Commemoration, who told her story of her first day at Residential School when her new orange shirt, bought by her grandmother, was taken from her as a six-year old child.
At Canadore College, Orange Shirt Day and the National Day of Truth and Reconciliation, commemorates the residential school experience, by honouring those lost as well as the healing journey of the survivors and their families. The day is an opportunity to commit to the ongoing process of reconciliation on our campuses and in our community and "opens the door to conversation on all aspects of Residential Schools. It is an opportunity to create meaningful discussion about the effects of Residential Schools and the legacy they have left behind". (Orange Shirt Day).
This year, The First Peoples' Centre welcome partners in planning, such as Hands TheFamilyHelpNetwork.ca, and a number of association and departments across the College, including Access and Inclusion.
On September 30th please join us for a ceremony in front of the pond at 11:00am. In case of inclement weather, the alternate location will be in the Village Flex Room. For additional campus events and additional virtual/online learning resources, please visit our Event Calendar (link coming).
To pick up your free Orange Shirt, please visit the front foyer (outside the book store) between 9:00-10:30am September 30th.
Please note Canadore College COVID protocols for campus activities.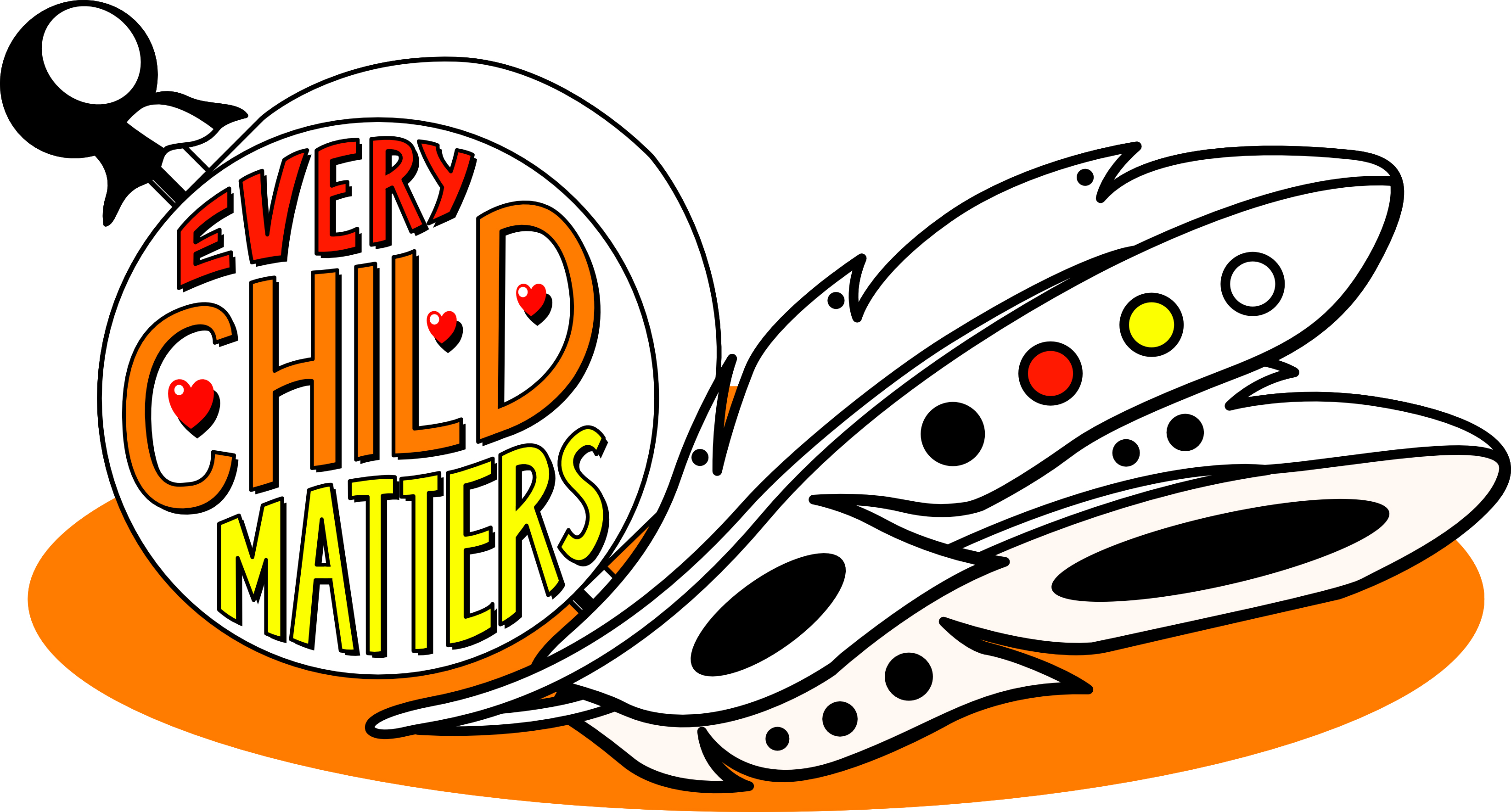 Ceremony Details
Location: Pond (inclement weather, the Village Flex Space)
Date/Time: September 30, 2021 at 11:00 am
Opening Prayer – Elder
Land Acknowledgement, Shawn Chorney, VP
Moment of Reflection
Learning about Truth and Reconciliation, George Couchie
Honor Song – Gerry Macomb & Thaila Sarazin
Closing Prayer - Elder
Weekly Indigenous Teachings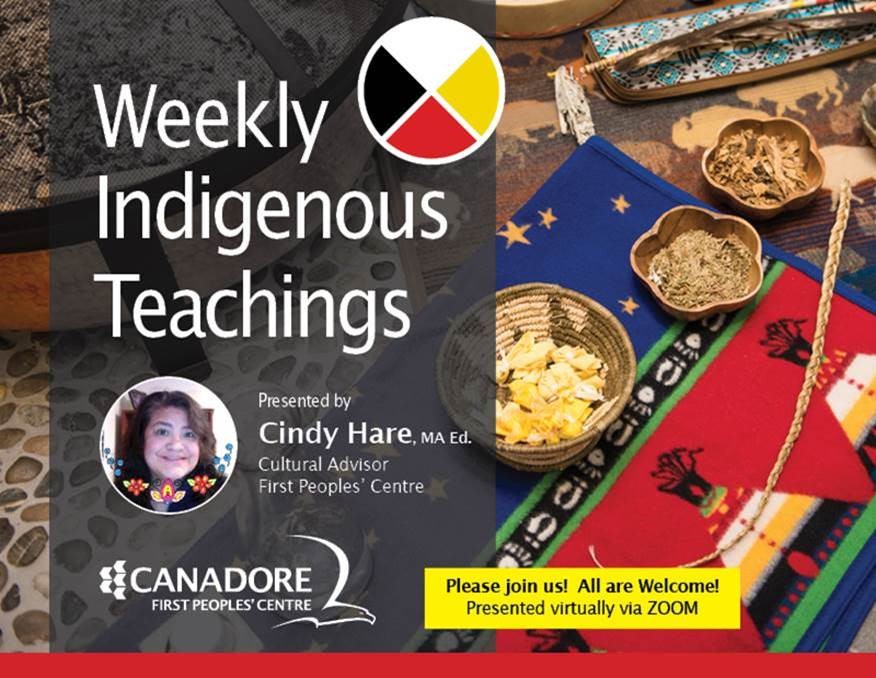 Join us this week for our Indigenous Weekly Teaching hosted by First People's Centre.
Topic: Indigenous World Views
Time: Nov. 18, 2021 11:00 AM Eastern Time (US and Canada)
Meeting ID: 965 8704 2532
Passcode: 8KZ8TT
Contact Cindy.Hare@canadorecollege.ca for more information