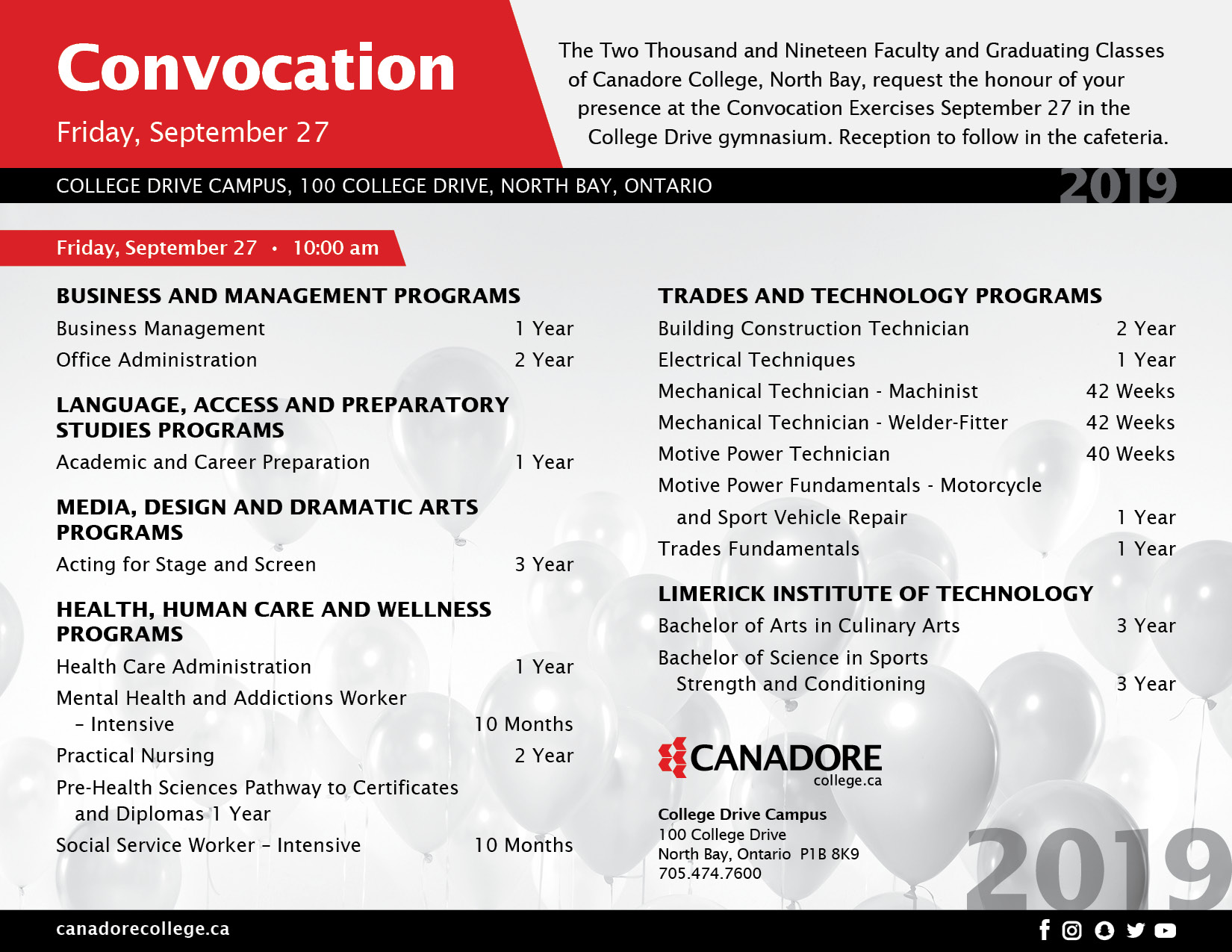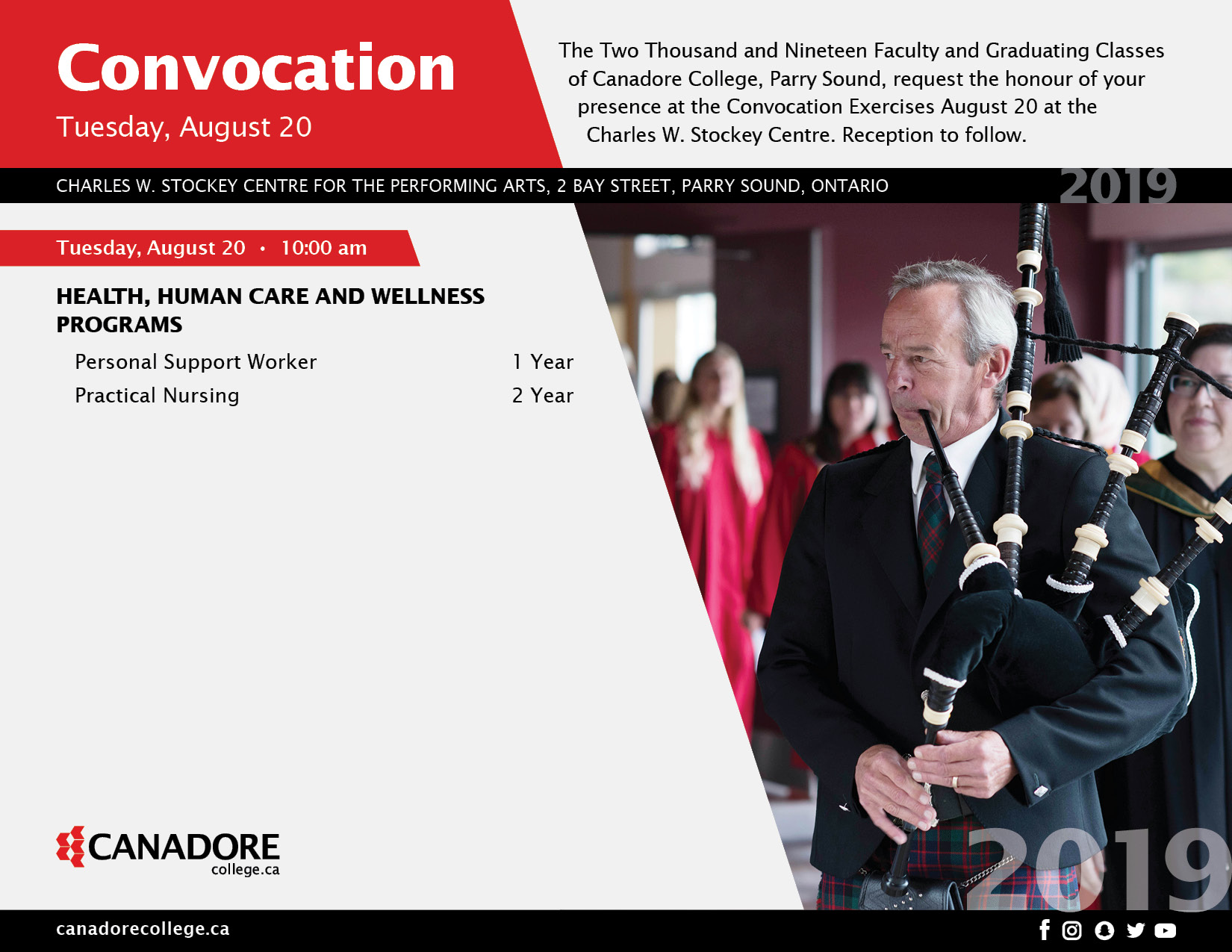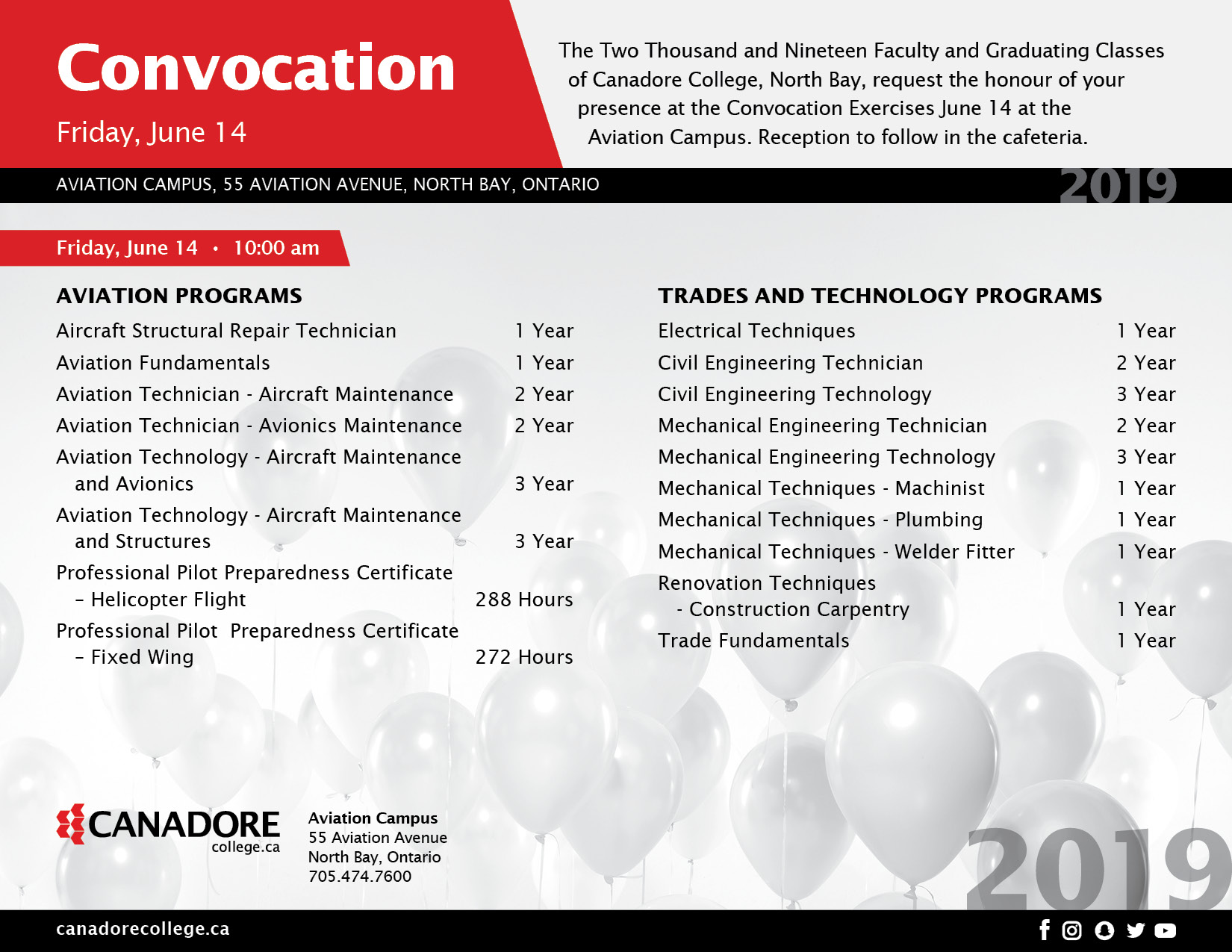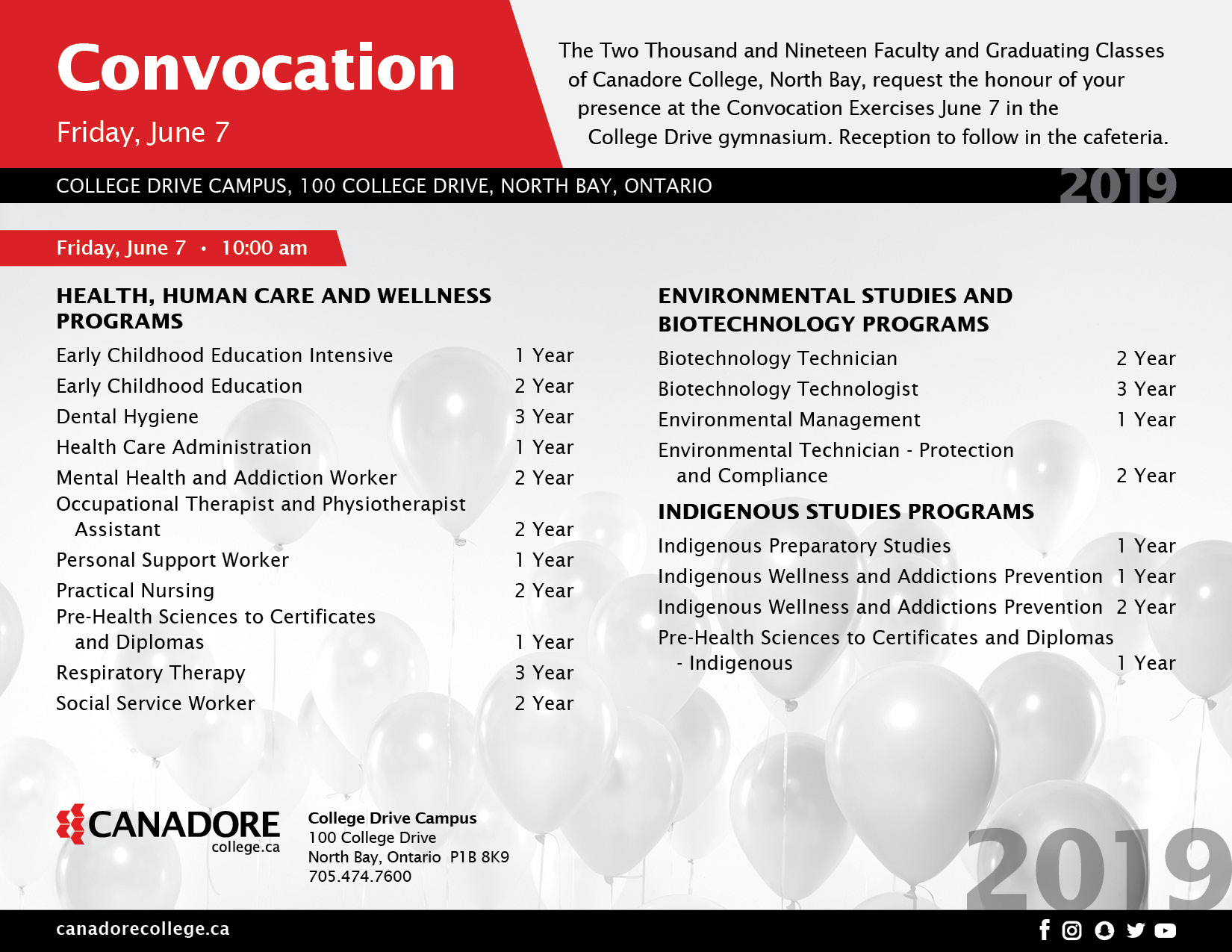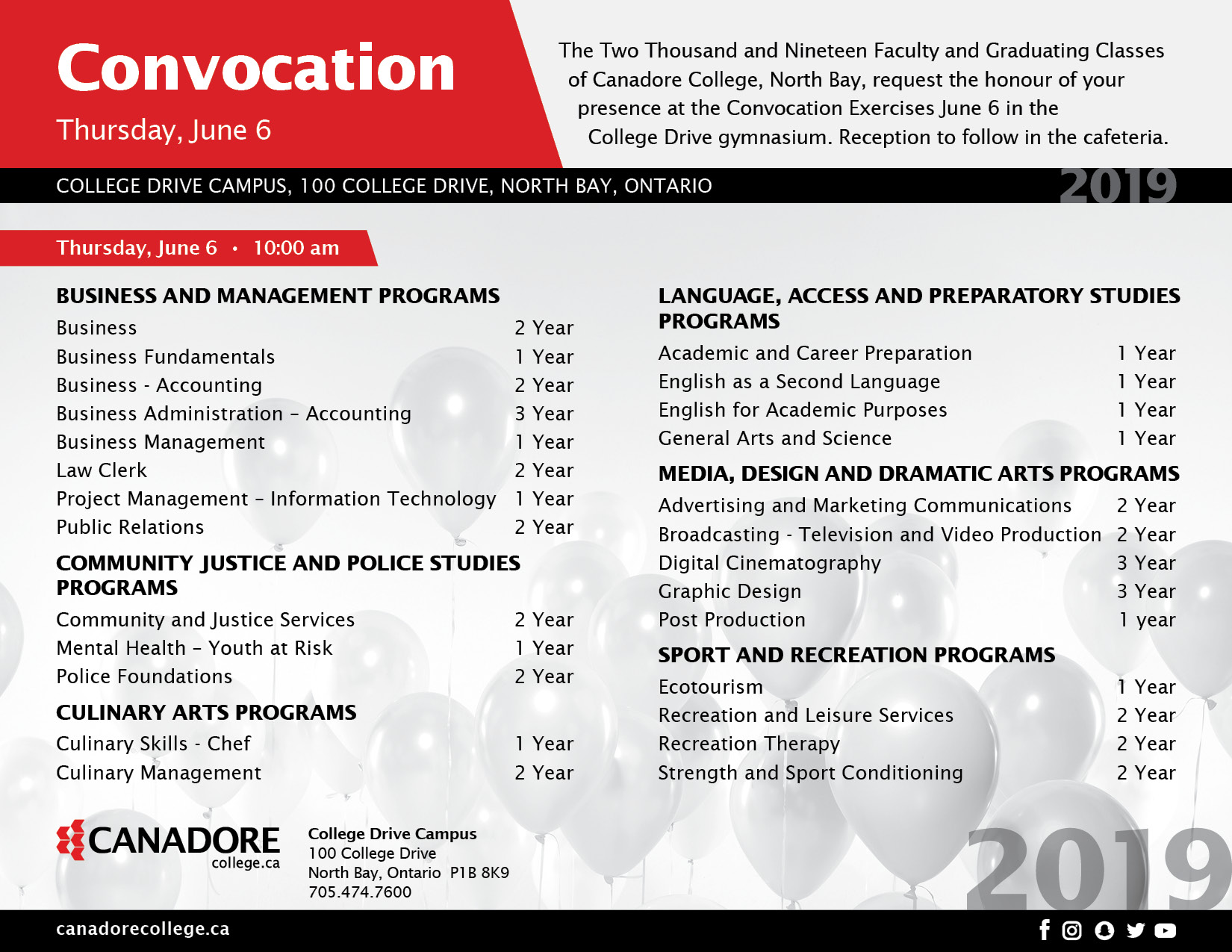 Are you Graduating?
Convocation is a time to celebrate your success and achievements at Canadore College and is a time for us to acknowledge your dedication to your chosen path.
Please take the time to review your transcript very carefully and meet with your coordinator if you have any issues or questions.
If you are intending to finish your program and graduate this year, you are required to complete and submit an electronic Request to Graduate Form.
Graduation Ceremony Information

Invitations: Invitations will not be mailed, however, due to limited seating, each graduate is asked to bring only 3 guests to the ceremony.
Special Seating: If you have a guest who is in a wheelchair or requires special seating, please contact the Admissions office at 705-474-7600, extension 5123 or at admissions@canadorecollege.ca as soon as possible so that the needs of your guest can be accommodated. Elevator service is available at the College Drive Campus.
Outstanding Obligations: Please ensure that your outstanding obligations are cleared before graduation day. If not cleared, your certificate/diploma and transcript will be held in accordance with College policy.
Mailed Certificate/Diploma: If you will not be attending graduation, your certificate/diploma will be mailed to your home address by mid-June.
Diploma/Certificate Frames: Frames will be available from your Alumni Association. A booth will be set up in the cafeteria foyer.
Gowning
Graduates must arrive approximately one hour early for gowning before the ceremony
Proceed to assigned room (lists will be posted)
Check listing in the assigned room to see whom you follow
Mirrors will be available in each gowning room
Leave purses, coats and other personal items in the assigned room---rooms will be locked during the ceremonies
Please return your gown within half an hour after the reception.
Reception
A reception will be held in the cafeteria immediate following the ceremony. Light refreshments will be served.