This world class health and wellness facility is a ground-breaking approach to educating the next generation of our country's health professionals. It is the first facility of its kind in Canada. It blends Indigenous, Eastern and Western practices, and offers student led clinics, custom built classrooms, and a traditional Indigenous ceremony space.
The Village fosters a spirit of collaboration that enhances the delivery of community-based services while inspiring a new ideal for holistic care and healing - across all life stages - that can be adopted by communities across the country.
---
Upcoming: The Village Indoor Walking Program
November 5 - December 3, 2021
9am - 10am & 1pm - 2pm
Join students from the Occupational Therapy and Physiotherapy Assistant Program for one-hour weekly walks indoors and tour the campus. Socialize while you meet other older adults and students.
This program is free for anyone 60+.
Contact Kelsey.Lecappelain@canadorecollege.ca or 705.474.7600 ext 7989 for more info
Seniors Symposium – "Learning and Caring for Yourself as You Age"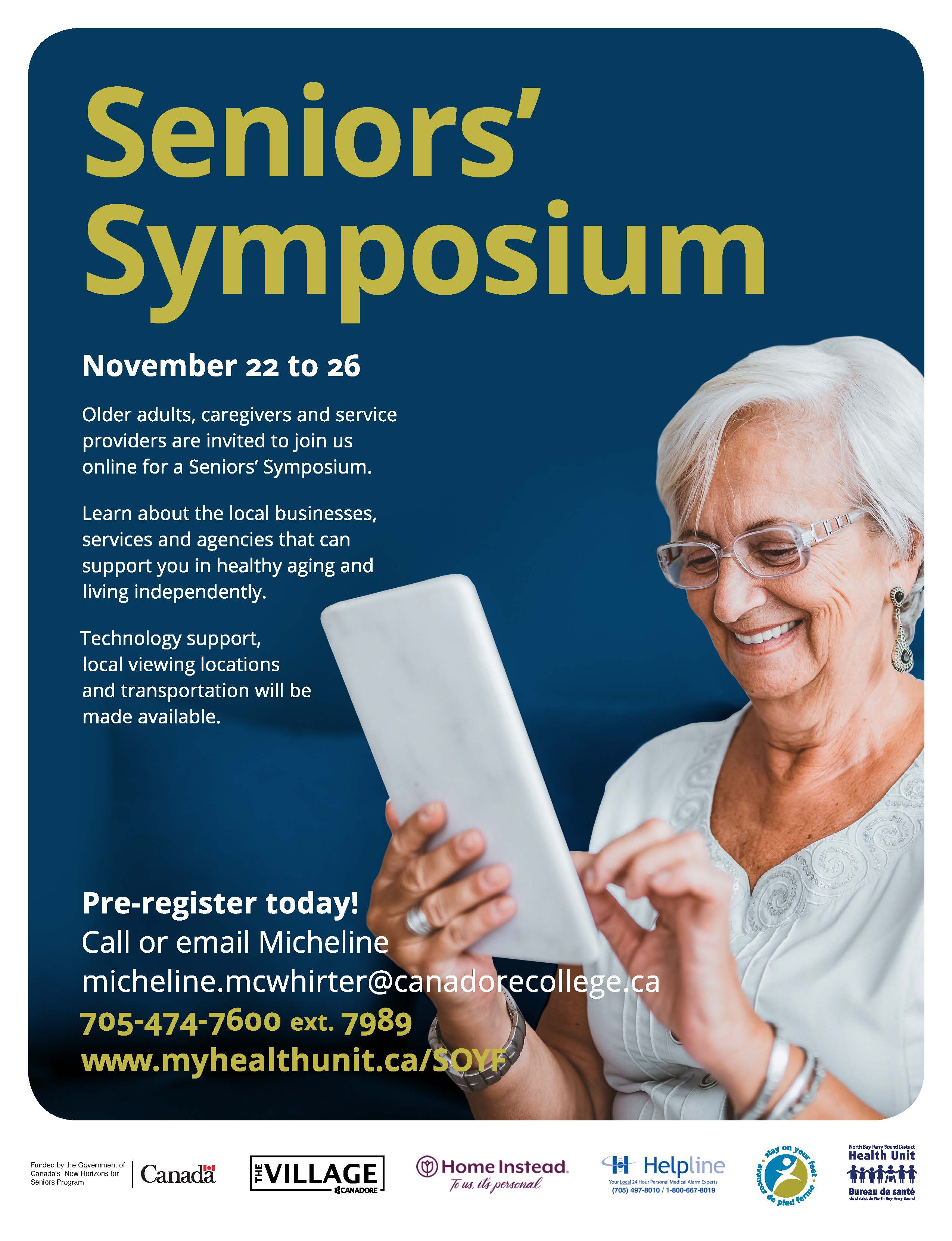 Registration is available online at the following link bit.ly/SeniorsSymposium, by emailing Micheline.McWhirter@canadorecollege.ca or by leaving a message at 705-474-7600 ext 7989